Dual Entry Hard Top Boat Cover
Prices
select by:
Size
Manufacturer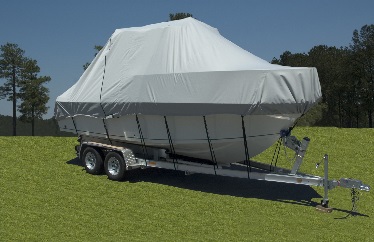 Specially Designed for Walk around Cuddy Boats with Hard Tops and Center Console Boats with T-Tops, this exceptional cover is already in high demand by boaters and businesses alike. Pricing and ordering for these special covers is not available with our normal cover catalog. Please see the link above for pricing on boat covers for Hard Top and T Top Boats.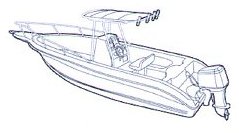 "T" Top Covers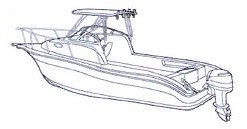 Hard Top Covers
Dual-Zippered Entry

On both port and starboard sides for easy access into and around your boat.

Double-Reinforced Bow area

For bow pulpit and anchor roller.
Fit-Specific

Accommodates your VHF antennas, outrigger mounts, GPS and rod holders.

Hook & Loop Sleeve

For VHF antennas. So you don't have to remove and replace your antennas every time you take the cover on and off.
8oz. Solution Dyed Marine Polyester Fabric
Note: Fit is designed for single engines with bow rails up to 24". For dual engines, simply order the next size up. Also, if you have a bow pulpit or engine bracket include them in the centerline measurement.
Cover Comes Standard with the Following:
Self-adhesive Boat Cover Reinforcement Kit
This allows you to reinforce areas where the cover may come in contact with sharp areas and stress points.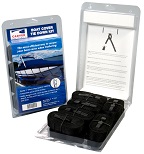 Heavy-Duty Boat Cover Tie-Down Kit
For trailoring and extra strength against the elements.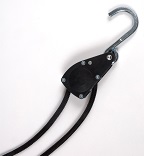 Rope Ratchet
Gives you more control over how the cover fits the contours of your boat.
Two 18 in support poles
Supports your cover so that water does not pool. Prevents dry rot and mildew.