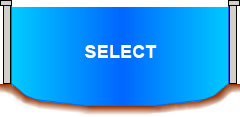 Find Expandable Pool Liner Prices Now...
Expandable Liner: "A stretchable vinyl pool liner made to accommodate a dugout hopper in certain above ground pools. Most expandable vinyl liners are made to fit abovegrounds up to 72 inches deep. Also known as stretch-to-fit liners."
Ameri-Brand Products Inc. offers a large selection of replacement expandable pool liners for above ground swimming pools. Our liners are the perfect solution for replacing a Doughboy® expandable pool liner (or any other brand). To browse our selection of available liners online, use our Above Ground Pool Liner Search. If you cannot find the information you need on our site or have difficulty finding the right liner, please give us a call and we can answer your questions and quote you an expandable liner price over the phone: 800-982-6966.