Current Production Schedules
Effective July 31st, 2021.
Residential Domes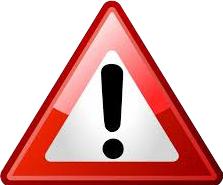 NOTE: Currently, we have an unprecedented demand for the Ameri-Dome. We're sorry to say that we simply will not be able to fill all the requests for orders this season, and the 2022 - 2023 schedule looks to be very similar. Our plants are running at full capacity and the vinyls & other components used to manufacture our Ameri-Domes are getting more difficult to procure. Simply put, at this time the world is running out of the raw goods used to manufacture many products we all enjoy.

This also means that prices will be going up substantially. We have been notified by some of our suppliers that the raw goods to manufacture the covers and domes will be increasing in the next few weeks by up to 50%. Totally unprecedented !

If you are confident you will be purchasing a dome this season or next, we encourage you to place your order and reserve a spot in the production line-up. Also, you may want to consider our Ameri-Dome storage option. We can place your order, manufacture your dome, and store it for you until you're ready to receive it. Your warranty will begin the day we receive pictures of your properly installed dome. This has proven to be a popular program for years for many of our customers.

Questions? Please give us a call. We have extremely experienced & helpful customer service personnel waiting to help you. Mon - Fri 8:00 AM to 5:00 PM (PST). 800-982-6966
Standard Residential Pool Dome (up to 3000 ft²) lead times are 8 to 9 Weeks from order placement.
We still have limited openings available for dome orders to be delivered this season before we begin processing orders for Winter 2021 & Spring 2022 deliveries. If you're planning on receiving your dome this season, we encourage you to place your order well in advance of when you'll need to install it, especially if you're planning on ordering the dome heater option. We have scaled up our Dome Heater production to keep up with the demand.
Also, if this works for your situation, you can take advantage of our "Fabricate and Store" program at no additional charge. Under this program we will manufacture your dome and store it for you until you need us to ship it sometime in the future. This assures that your dome order is ready to go when you are ready for it. When using this program, your warranty would begin when your new dome arrives at your location. This spreads out our workload too.
---
| | |
| --- | --- |
| | Rush Service may be Available for Residential Pool Domes for an additional charge. Please call 800-982-6966 for information. |
---
Commercial Domes
Commercial Pool Domes (up to 3000 ft²) lead times are generally 6 to 8 Weeks from order placement.

Large Commercial Domes (greater than 3000 ft²) lead times are generally 2 to 3 Months from order placement. Due to the growing demand for the Commercial Ameri-Domes, it is not uncommon for us to be booked solid for a year or more. Please call before making plans to purchase as the lead times shown above vary and may not be totally accurate at this time.
Each year we manufacture and ship many of the larger commercial domes. There is no way for us to know how many will be ordered during any given season. Due to their size, these larger domes take much longer to manufacture than the smaller residential units. Unless otherwise stated, orders placed in early Spring are usually ready to ship in the Fall. Orders placed in early Summer normally ship late Fall, early Winter, or in the Spring of the following year.
For this upcoming season, we have received deposits for a few of the available slots, and we are currently manufacturing them in the order they were received. Some will ship when completed and others will be held until the customer is ready to take possession.
If you or your organization is planning on purchasing one of our domes this year, we encourage you to contact us as soon as possible to place your deposit and reserve your production time.