Measuring for 5 to 10 Point Ameri-Domes
Related: Measuring Forms || Measuring Tips
How to Measure for this Dome
See Video
Custom Dome Measuring Instructions
It's important to work clockwise around the pool and points #1 and #2 should be as far apart as possible. Keep the edge of the dome at least 6" in from the edge of the concrete to avoid fracturing when drilling the holes for the dome anchors.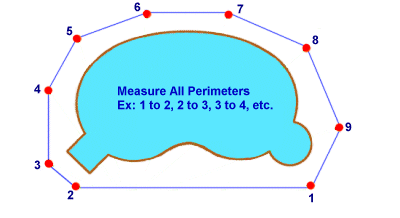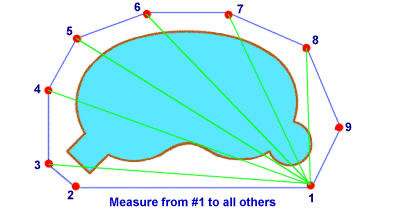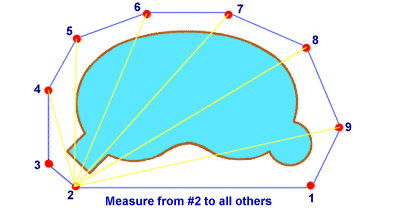 If you have any questions about the steps shown above or the dome
measuring process, please don't hesitate to call us at 800-982-6966.